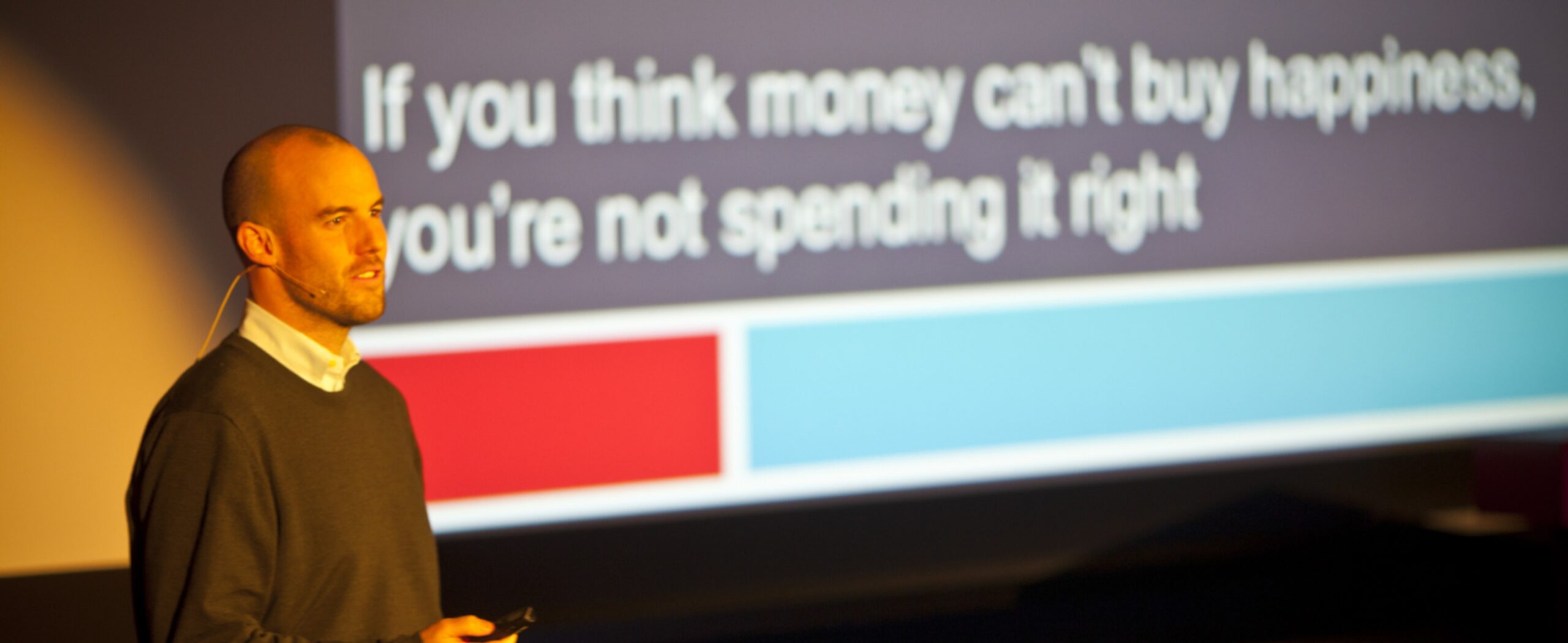 Michael I. Norton is a professor at Harvard Business School. Michael's research focuses on behavioral economics and well-being, with particular attention given to happiness and spending, income inequality, the IKEA effect, and, most recently, rituals.
Michael Norton's research has been published in popular media outlets such as The Wall Street Journal, CNN, Forbes, and The New York Times, as well as academic journals like Science, The Quarterly Journal of Economics, and the American Economic Review. His "How to Buy Happiness" TED Talk has been viewed over 4 million times, and his work has been parodied by The Onion. 
In 2013, Norton co-authored Happy Money: The Science of Happier Spending with Elizabeth Dunn. His upcoming book The Ritual Effect focuses on the surprising and versatile power of rituals.
Harold M. Brierley Professor of Business Administration | 2014–present
Harvard Business School, Boston, MA
Assistant & Associate Professor | 2005–2014
Harvard Business School, Boston, MA
Visiting Scholar | Jan. 2010–Feb. 2010
Stanford Graduate School of Business, Stanford, CA
Visiting Scholar | Oct. 2009–Nov. 2009
The Wharton School of the University of Pennsylvania, Philadelphia, PA
NIO Summit | 2022
The Nonprofit Innovation & Optimization (NIO) Summit is the premier conference for nonprofit marketers and fundraisers looking to grow their online fundraising. Michael's talk covered happiness, giving, and getting.
NEDRAcon | 2022
Michael Norton delivered the keynote speech for NEDRAcon, the annual conference for the New England chapter of Apra, whose members seek to drive philanthropic missions through their work.
TEDxCambridge | 2012
In his How to Buy Happiness TED Talk, Michael Norton shares fascinating research on how money can indeed buy happiness—when you don't spend it on yourself.
Distinguished Scientific Contribution Award
Society for Consumer Psychology
Academic Fellow
Marketing Science Institute
Park Award for the Best Article
Journal of Consumer Psychology, for The IKEA Effect: When Labor Leads to Love
Books Every Leader Should Read
Washington Post, for Happy Money: The Science of Smarter Spending
iTunes Top 200 Podcasts
for Talking Green
Wyss Award for Excellence in Mentoring
Harvard Business School
The Smart List, 50 People Who Will Change the World
Wired Magazine
Year in Ideas (2)
New York Times Magazine, for Ambiguity Promotes Liking and The Counterfeit Self
"Rituals operate, often invisibly, below our radar, not just by helping us perform effectively or maintain good habits but by enabling us to savor the experiences of everyday life."